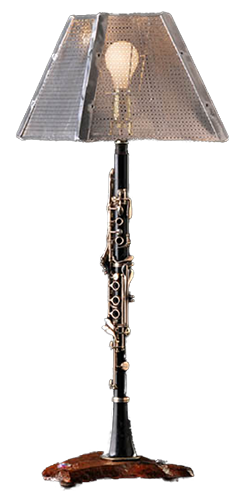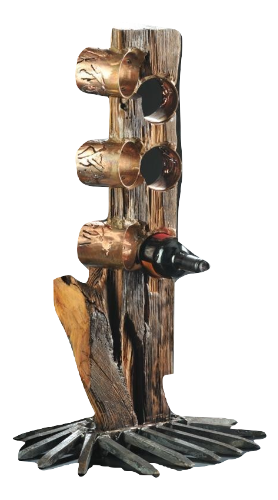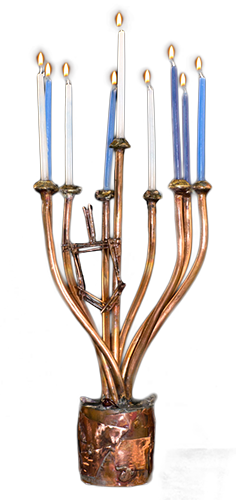 Intriguing metal art built with wood, stones, copper and instruments to ignite your creative bones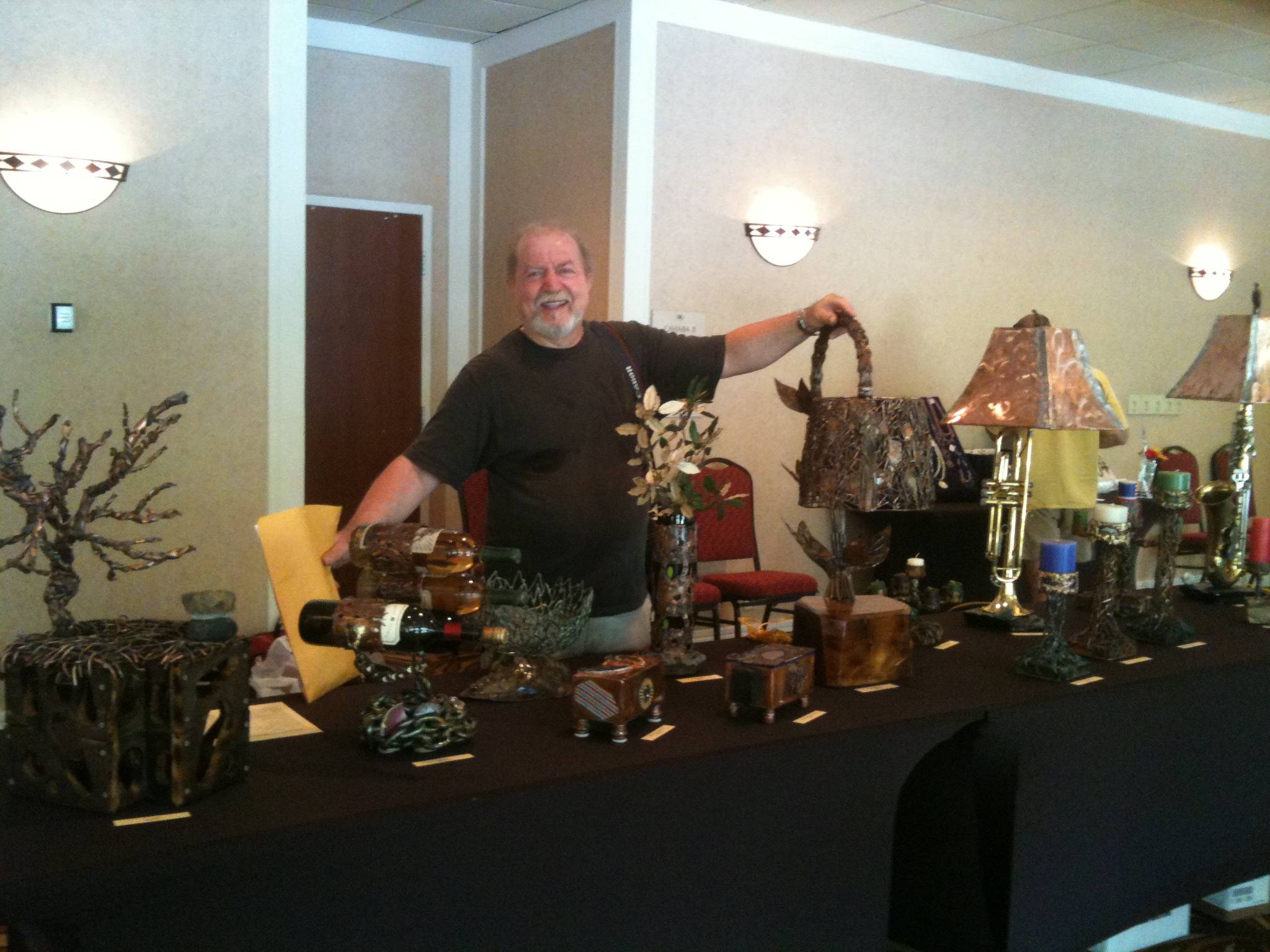 Do you have questions for Reuben? Looking for a piece of art that contains a specific element, or for a certain space in your home? Drop us a line.
info@reubensmetalart.com
(205) 369-4640
Complete Your Space and Dazzle Your Friends
If you're looking for the most interesting piece of unique metal art, look no further! Find the masterpiece metal art that perfectly complements your unique personality, with a piece from our Alabama-based, down-south studio.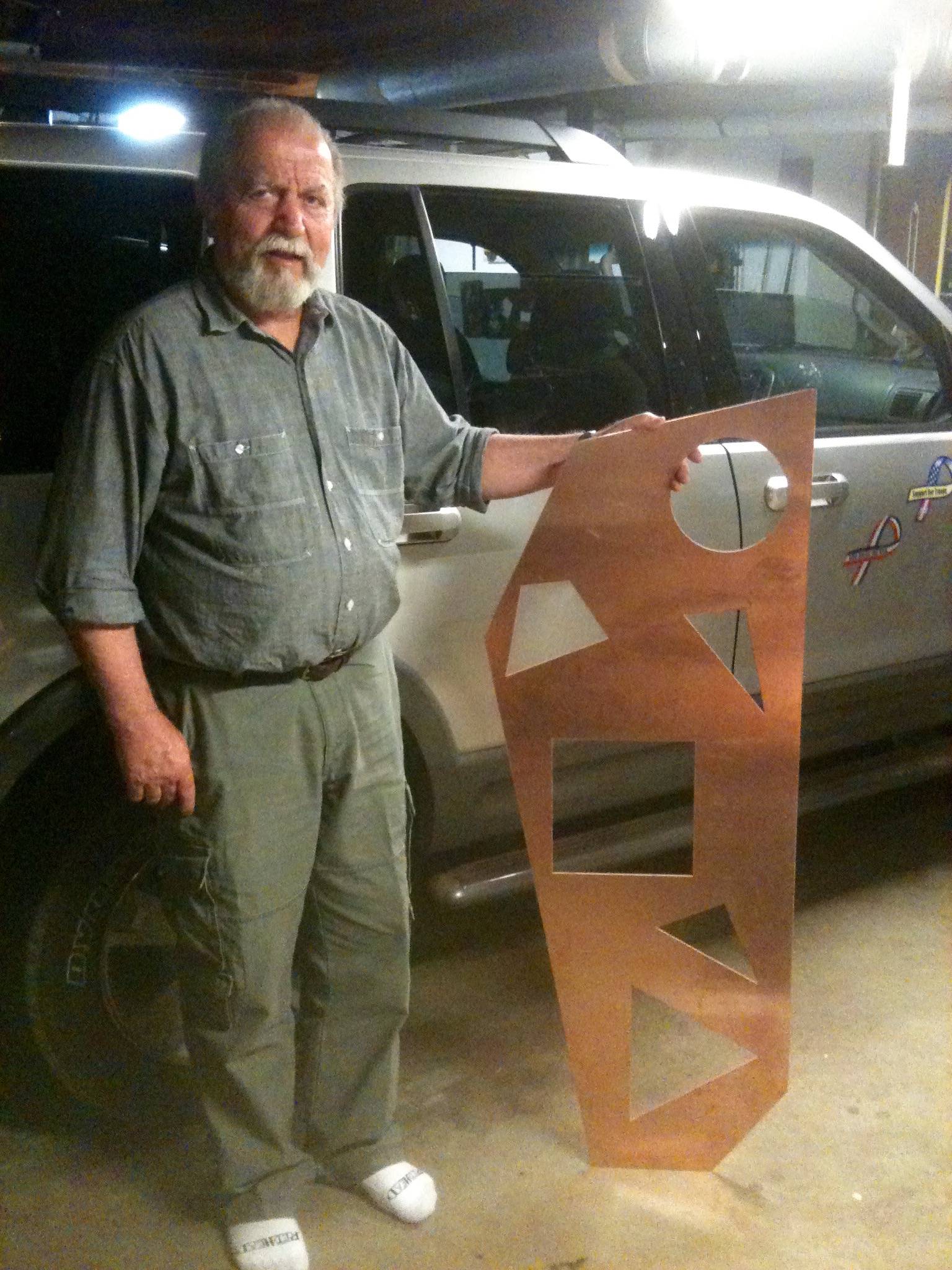 Reuben Halpern was born in Walbrzych, Poland in 1948. In 1957, at the age of 9, Reuben's family moved to Israel. It was then that he began creating metal art.
Reuben found great satisfaction working in machinery fabrication, welding, cutting and bonding. He became very creative with abstract and functional metal art.
We hope you will enjoy the metal art of Reuben Halpern. And look for him at different art shows and galleries as he continues to enchant art lovers with his work.
For many years in my own home I have been slowly collecting – on a contract basis according to specific use and location – the movingly beautiful ornamental works and furniture of Reuben Halpern. In wood, metal, and other materials they are each of matchless beauty in their own way, and they represent the rich fertile mind of a great craftsman and artist. They continue to be the appealing charm of my apartment. 
Reuben is a delightful, unassuming man who expresses himself in every piece of art that he designs. I met Reuben at a community market where he was displaying his art and immediately was captivated by the uniqueness of his designs. What started as the purchase of a copper menorah, morphed into an exchange of ideas and an eventual friendship.
Not only does Reuben listen to the customer, he acknowledges their suggestions and is very willing to accommodate their vision while designing his pieces. I should know as I have been privy to work beside Reuben at this studio on many occasions. I would totally recommend Reuben to design something for you, the customer. His work is exceptional and of the highest standard.
Reuben Halpern's enthusiasm for art is remarkable. I completely enjoyed working with him for almost twenty years while he was a permanent artist at Naked Art Gallery.
Reuben is constantly driven by creativity. He loves a challenge and will work hour after hour to create the perfect piece.