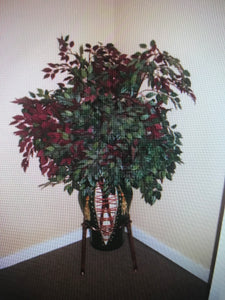 Reuben took a clay vase and sliced a side out. He then hand stitched it close. He built a great copper stand to support the vase and placed an artificial bush in it.

Weight —100 lbs; Dimensions — 12 in. OD x 18 in

Copper Stand:

Weight —5 lbs; Dimensions — 13 in. OD x 12 in
You provide the vase. Price is for Copper Stand.